CJ Aquatics Rescue 6 Spineboard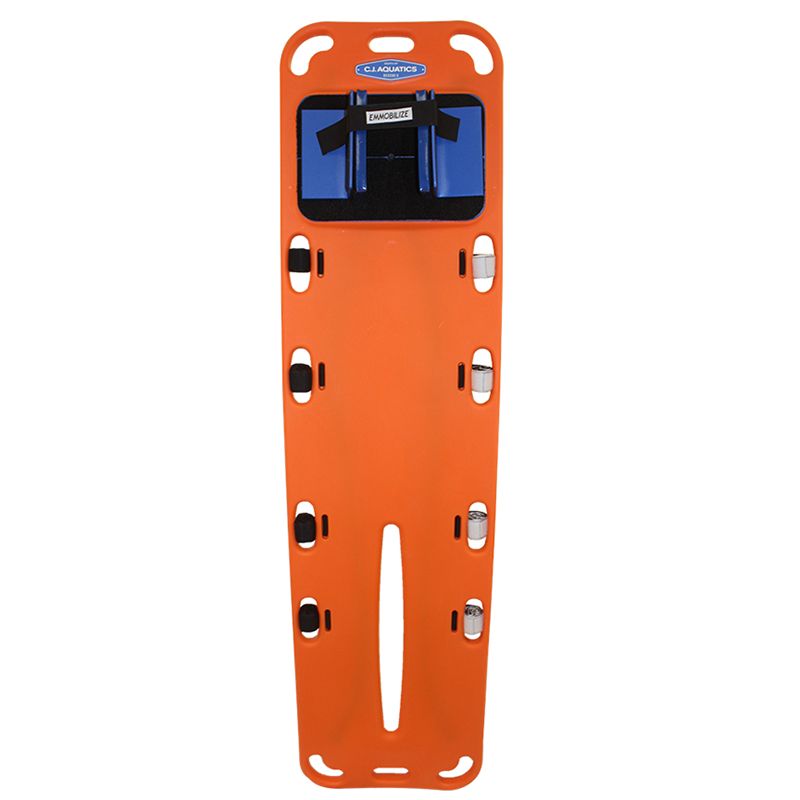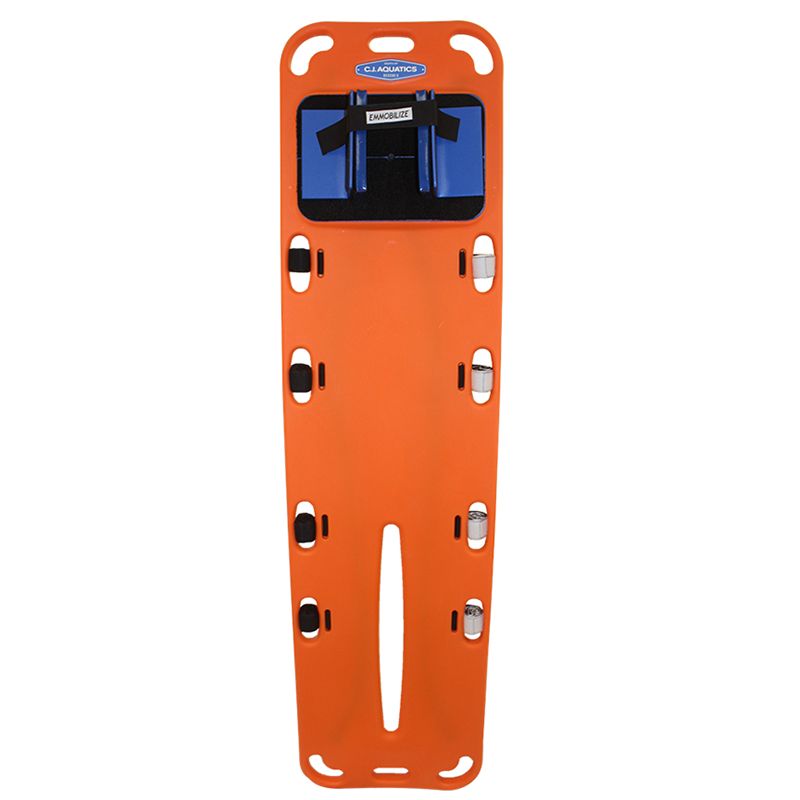 *A one-time handling fee of $123.00 will be added to your shipping total at checkout.
The CJ6 Backboard was designed by CJ Aquatics and is designed with aquatic rescues in mind. This board is used for extrications or spinal immobilizations and is a standard piece of equipment lifeguards count on. This backboard is made of lightweight rotomolded plastic designed to self-drain, making the backboard easy to stabilize in water. Customizable buoyancy can be achieved by inserting translucent polyethylene foam rods (supplied) into the backboard. Four Nylon Velcro body straps ensure that the victim's body is secured safely and two padded head blocks Velcro securely to the head area ensuring stabilization. When lifeguards need a spine board for their in water rescues, the CJ6 is a good board that will help them get the job done.
Includes Velcro straps & head block system
Customizable buoyancy allows customers to adjust buoyancy by inserting polyethylene foam rods (supplied with board)
100% virgin high density polyethylene (HDPE) with no metal, makes the board X-Ray translucent
Integral hook and bumper on both ends
Will accommodate up to 500lbs.
Bright Orange

20" x 78 1/2"