Prestan Ultra AED Trainer -Refurbished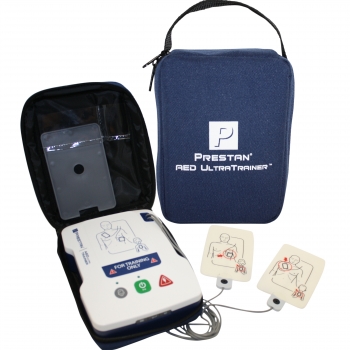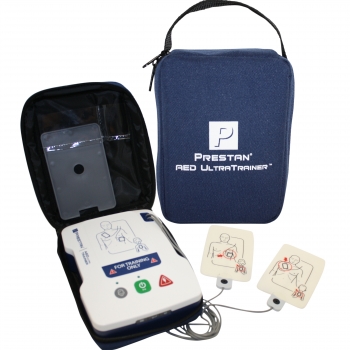 *A handling fee of $9.25 per item will be added to your shipping total at checkout.
*This is a Refurbished AED Trainer*
It is perfect for the new instructor just starting out and trying to build their training equipment inventory.
The Prestan AED UltraTrainer offers features not found on any other universal AED trainer and is the most accurate representation of how current AEDs in the marketplace perform.
This compact and lightweight unit will give students a realistic training experience with training pads that sense when they are placed on a manikin. In addition, the pads are preconnected and voice prompts are clear and calm.