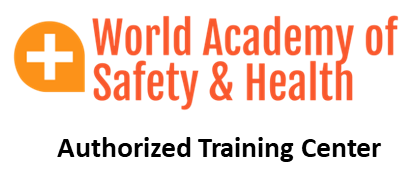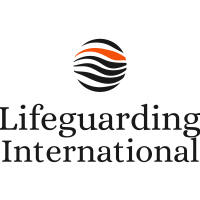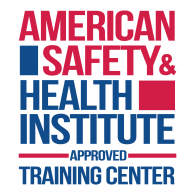 c58f129f14284b86b31bc8b60deca813 (1)
ASHI Training Center Logo Square
---
All offered courses are: Lifeguarding International, World Academy of Safety & Health (WASH), ProTrainings, and/or ASHI (an HSI company)
---
Verified

By far the best certification experience I have had. They answered any and all questions I had within 24 hours. If you're looking to get certified fast, this is the place to do it. 10/10 would definitely recommend. Jeff was also a tremendous help!
Beverly Stanton

2020-06-11

Verified

I am not the person who normally writes reviews. I feel it is reasonable that when I make a purchase of an item or service to expect it to meet expectations. However, the service from this company went above and beyond. They have been incredible in working with my two boys in getting them trained for their summer job! Scheduling has been challenging as my boys have a full schedule and then you throw COVID into the equation and it has been impossible. But this company has worked with our schedule, the pool's schedule, and understood exactly what the health department was allowing to take place. If you need a certification and wish to deal with professionals, I would recommend you call this company! Hats off to you Lifeguarding Classes LLC!
Dennis Tucceriello

2020-05-30

Verified

Our pool management company needed lifeguards trained for the season and it has always been a headache with other training companies. I found Lifeguarding Classes LLC last year and they have made it all very simple and stress-free. They are incredibly responsive and seem to offer anything and everything we need and ask them for. This is a knowledgeable, experienced, and trustworthy team! I would recommend their services and trainings to anybody! I am a truly satisfied customer
Stephanie Wilson

2020-03-09

Verified

I have had several of my children complete lifeguarding classes through the years. Needless to say, our experiences have been mixed with some very bad classes and instructors. My oldest just completed Lifeguarding Instructor training with Lifeguarding Classes LLC. By far, this is the most organized and professional training company with whom we have dealt. They are responsive to questions and employ, what seems like, seasoned instructors who deliver high-quality top notch instruction. First time after many years of lifeguarding courses that I can, truly, say that I was and am impressed!
Cheryl Coffman

2019-08-29

Verified

Lifeguarding Classes has been outstanding to work with in getting our entire staff trained, certified and into regularly scheduled in-services trainings. Their staff are friendly, very knowledgeable, and are incredibly responsive to our needs. Their classes are very well run.....we wish we would have found them years ago!
Elizabeth Campbell

2019-07-28

Verified

Both my daughters have been lifeguards all throughout high school. Each time they have been certified, we ran into some kind of snag - classes cancelled for too few people, pool not being available, online module not working. We decided to use this firm last month and they are absolutely outstanding! Smooth sailing with a great pool facility and 8 people in the course with an instructor who is a school teacher so she was terrific with the kids! If you are in need of a lifeguarding course, this is the place to go!!!
Lifeguarding Classes
Lifeguarding Classes offers lifesaving classes and training throughout most areas of the United States. These trainings include CPR, AED, First Aid, BLS, Babysitting, CPR/AED/First Aid Instructor, Lifeguarding, Lifeguarding Instructor, swim lessons, OSHA 10 Hour and 30 Hour, and Stop the Bleed. The Lifeguard Remote Course is available in select locations and at a variety of training levels to meet your local requirements. There are plenty of courses to choose from in your geographic area. As a result, you have access to many different lifesaving class options.
Brands of Training
You can find a wide array of classes advertised on this website. Lifeguarding International and World Academy of Safety & Health (WASH) Lifeguard Training and Lifeguard Instructor classes as well as ASHI CPR, AED, First Aid, BLS, CPR/AED/First Aid Instructor classes are all offered by Lifeguarding Classes.
Lifeguard CERTIFICATION CLASSES
Lifeguarding Classes LLC is now offering Remote Lifeguard Classes and Online CPR Classes. And, this lifeguard training includes the option of completing courses as Blended Lifeguarding Classes with the skills able to be completed using Video Conference Training (VCT). As a result, the Lifeguard Remote Course is available in select locations worldwide. Hence, these Lifeguard-Pro courses are also available throughout select areas of the United States.
Additionally, the Lifeguard Certification Remote course is also offered in the US territories. Subsequently, these include American Samoa, District of Columbia, Guam, Northern Mariana Islands, Puerto Rico, and the US Virgin Islands. Further, the Lifeguard Course is also offered in many other countries.
Lifeguarding Certification
Lifeguards supervise activities at pools and waterparks to ensure that swimmers are safe. Specifically, they protect swimmers who may tire in the water, instruct them to follow pool rules, and perform life-saving skills as needed. When lifeguards work outside, they are exposed to various types of weather. This work is physically demanding, depending on the situations that occur during a work shift.
Many lifeguards have a high school diploma or its equivalent. Lifeguarding Training is available to verify that prospective lifeguards are strong swimmers, as well as trained in CPR and first aid.
So, Lifeguard Certification does require an initial investment of time and money. Lifeguard Certification Courses cost anywhere from $150 to $500, and take upwards of 20 hours to complete.
Once a lifeguard's certification expires they must take the Lifeguarding Training recertification course. You must present your current or expired lifeguarding training certification. You must demonstrate competency in all skills and activities. And, you must pass the written exam with a minimum grade of 80% or better.
Waterfront Lifeguarding Certification
Successful completion of the Lifeguard-Pro Waterfront Lifeguard Certification course allows you to work on open-water areas like lakes and ponds. This course is designed to ensure participants are trained to prevent and respond to emergencies in non-surf, open-water areas found at parks, resorts, summer camps, campgrounds, and more.
CPR Certification
There are a large number of professions and companies that now require employees to be trained and certified in CPR. Hence, the CPR training has prepared lay responders all over the world to respond during an emergency. In other words, the more people trained and certified in CPR, AED, and First Aid means more lives will be saved. CPR certifications remain current for a period of two years.
Lifeguard Instructor Courses
Lifeguard-Pro Lifeguard Instructor Courses. Become certified as a Lifeguarding Instructor. This course teaches students to train and certify participants in Lifeguarding and CPR/AED. Participants must be currently certified in basic-level Lifeguarding.
Becoming a Lifeguarding Instructor is ultra-convenient! The nationally & internationally recognized Lifeguard Instructor certification courses are available in most areas of the United States, U.S. Territories, over 1,500 American cities, as well as many other countries around the world.
A certified lifeguard instructor will be able to teach pool lifeguarding, youth camp lifeguarding, waterfront lifeguarding, waterpark lifeguarding, and deep water lifeguarding. Additionally, instructors can teach the CPR/AED and Basic First Aid courses.
Database of Lifeguard Instructors & Lifeguard Instructor Trainers
We have established a free national database for Instructors, Instructor Trainers, and Training Companies. We hope that you take the time to register. The database may be a method to obtain additional classes in your geographic area.
Lifeguarding Classes Equipment
Training providers and Instructors/IT's can also visit the lifeguard equipment page on this site. Here you can purchase everything you would need for any lifeguarding, CPR/AED/First Aid, BLS class. You can choose from a variety of brands of manikins, rescue tubes, AED trainers, dive bricks, backboards, CPR masks and more. You can also purchase live AED machines.
Lifeguard Uniforms
We now have a large inventory of Lifeguard Uniforms and carry lifeguard apparel from multiple major brands. Whether your agency is in need of full uniforms for the lifeguards or uniform accessories, we have it all and it ships the same day. We can customize any Lifeguard Uniform piece and now have popular brands that include: The Original Watermen, Ocean Dogs Apparel, KEMP USA, Lifeguard-Tech, Adoretex, and many more options. You may also visit our sister company, The Lifeguard Outlet, for the very best inventory selection and pricing options!
Questions
So, if you have questions, you can contact us. Or, contact the provider of each course. You can also register directly on the provider's webpage. As a result, this website is a one stop shop. So, if you are looking for lifeguard courses and other safety training including CPR, AED, First Aid, BLS classes we have what you need. And, we also encourage you to follow our blog. Several times each week, industry related articles, editorials, and latest industry news will be posted and shared.
---
Lifeguarding Classes Near Me – Lifeguard Training Near Me – Lifeguard Online Module – Lifeguard Certification Online Module
---
Summary
Service Type
Lifeguard-Pro Lifeguarding Classes, Swim Lesson Instructor Training, and CPR Classes
Provider Name
Lifeguarding Classes
,
P.O. Box 10165
,
Baltimore
,
Maryland
-
Telephone No.833-454-8273
Area
United States, Canada, and the Caribbean
Description
Lifeguarding Classes offers Lifeguard-Pro Lifeguarding, Swim Lesson Instructor Training, and CPR certification classes across the United States, Canada, the Caribbean, and Europe. These classes are taught by certified, experienced instructors. We also offer Lifeguard Online Courses.